Welcome to Metal Forming Industries
Specializing in Cold Forming, Deep Impact Extrusion and Precision Machining for Demanding Industries and Applications
At Metal Forming Industries, we are specialists in cold forming, deep impact extrusion and precision machining. We incorporate cost-effective process design and contract precision manufacturing to produce customer specified components and assemblies that are used in a wide variety of global industrial applications. Our business vision is to provide world class competitive contract manufacturing solutions to our global customers, while creating family supporting jobs for our communities, and a secure future for all of our employees and their families. We take very seriously our concurrent responsibilities to our customers to deliver globally competitive contract manufacturing, to our communities to assure an environmentally safe quality of life, and to our employees to assure they have a safe and secure workplace.
Our unique combination of internal specialty cold forming, deep impact extrusion, precision CNC machining, and component assembly, allow us to offer our global customers numerous production process options to lower their current component costs. Our business goal is to deliver to our customers, the globally lowest, total delivered cost for their component requirements. Since 1991, we have worked diligently to consistently meet our global customers' requirements and we have earned the reputation as a reliable, quality component supplier with globally competitive prices and logistics.
Our experience spans many industries and market segments, including: utility transmission and distribution, grounding ferrules, power semiconductors, commercial vehicle starters and alternators, automotive OEM and aftermarket, industrial and aircraft battery, electric power switching and protection, and automotive thermostats.
Metal Forming Industries is an established and reputable U.S. based supplier. How can we help you meet your needs through a customized manufacturing process and globally competitive prices? Contact us today!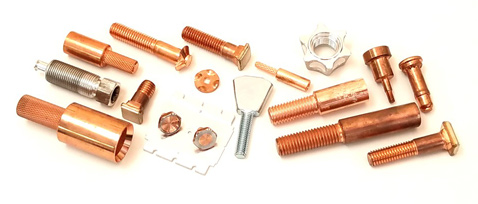 ---