About MFI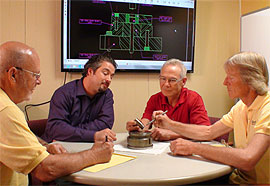 Metal Forming Industries (MFI) is an American based, contract serial manufacturer of customer designed components. We specialize in specialty cold heading, cold forming, impact extrusion, precision machining, controlled atmosphere brazing, and more, working for a diverse range of industries and applications.
Since 1991, MFI has been a leading provider of semiconductor components to companies around the world. Our unique in-house capabilities allow us to provide the semiconductor industry with the critical components of stud bases, base plates, and puck style housing bases. Metal Forming Industries is also a major supplier of heavy duty thermostat components and other items for the automotive industry. While we have become a major provider to the semiconductor and thermostat markets, these are just two of the important markets we serve. Telecommunications, aerospace, medical/healthcare, military and many other industries and applications rely on MFI for their precision components that require our renowned specialty cold heading, cold forming, impact extrusion and other production processes.
Metal Forming industries is located in Russellville, Indiana, near Indianapolis and Chicago, where we have access to efficient transportation routes and an abundance of skilled workers. Our strategic location helps us manufacture parts at globally competitive prices with enhanced quality and flexibility. Quick changeover techniques, lean manufacturing systems, and automated operations are also continually explored to maintain these strengths and our competitive advantages.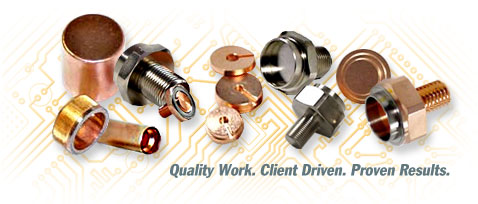 In 2012, the St. Clair Group purchased Metal Forming Industries and immediately began improving the company. The St. Clair Group Management Team, with the support of our incredible workforce, have developed and installed the following primary industrial business system pillars:
A Cloud Based Enterprise Resource Planning (ERP) System
Lean Manufacturing Enabled Workforce dedicated to Continuous Improvement
These efforts and modern systems have further improved our quality and efficiency. We are constantly pursuing new opportunities to add components and products to our lineup by working with current customers, exploring new market segments, and even value-engineering components already in production. The structure of our company coupled with our scientific feasibility process provide the platform that allows us to explore almost any possibility. Contact us today to learn how we can partner with your business.
Metal Forming Industries is committed to safety, our customers, our employees, and our community. We will continue to grow while being committed to maintaining these values. The St. Clair Group is determined to keep Central Indiana's globally competitive manufacturing base that it has developed over many years of proven success.
---