Impact Extrusion for Parts Manufacturing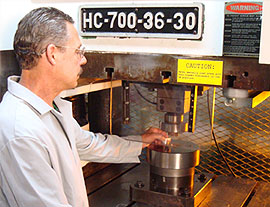 What is impact extrusion?
Impact extrusion is a type of specialty cold forming used for larger parts with hollow cores and thin wall thicknesses. The impact extrusion process begins with a tightly controlled, by weight, metal blank that is placed in a die that is located on a vertical, mechanical or hydraulic press. A punch being driven into a die by the force of the press causes the metal blank to flow (extrude) in a forward (into the die) or backward (around the punch) manner. The process of impact extrusion means to impact a metal blank at such force that it transforms the metal into a plastic state that allows the metal to actually flow into the die shape and around the punch.
Watch Our Company Capabilities Video

Fill out our Inquiry Form for a Fast Response to your questions!
What are the Challenges of Impact Extrusion and Specialty Cold Forming?
The challenges with impact extrusion includes how an engineer designs an impact extrusion process step sequence that achieves the required extrusion shape with the minimum number of process steps. This ensures that the impact extruded parts are made in the most efficient and cost-effective manner, which ultimately benefits the customer.
What are the Primary Benefits of Impact Extrusion Compared to Conventional Machining from Solid Material?
Impact extrusion offers many benefits over traditional machining of parts, including the following significant advantages:
Raw material savings of up to 90%
Reduced machining times up to 75%
Elimination of secondary machining operations
Reduction in multi-part assemblies
Improved mechanical properties for material strength and machining due to cold working of the material
Significantly reduced total part costs up to 50%
Examples of Typical Parts Produced via Impact Extrusion
Impact extrusion allows for the efficient and cost-effective manufacturing of a wide variety of parts. The copper grounding ferrules shown below are a good example of what can be done with impact extrusion, but there are many more examples that can be found throughout a diverse range of industries and applications. See our Gallery page for more examples of parts we produce via impact extrusion and cold forming.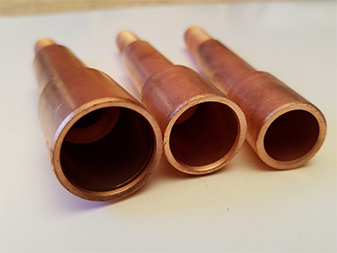 Fill out our Inquiry Form for a Fast Response to your questions!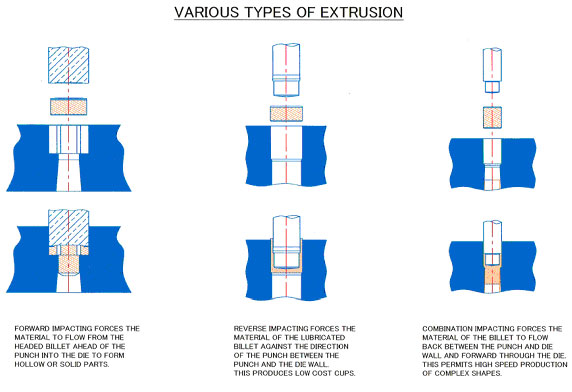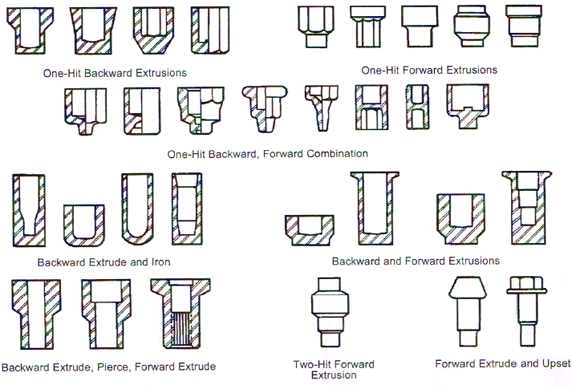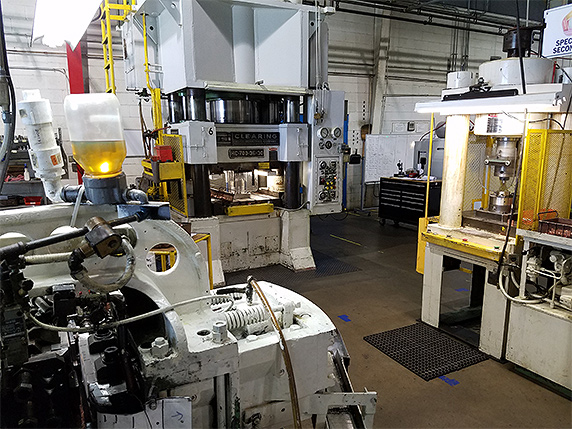 Fill out our Inquiry Form for a Fast Response to your questions!
---